Well, at least my opinion on it. :-)
I live in a to-do list every day. I track all work I do, and take all my notes, in a gigantic to-do list/outline. Here's my two level outline for writing this blog entry: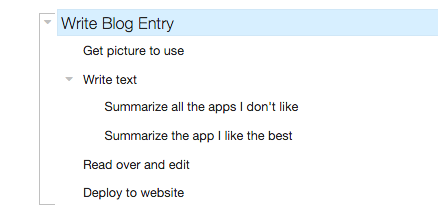 If you don't know what an outliner is, you should read a basic outliner intro.
For the past few years, I've been using VimOutliner, which is a Vim-based outliner. I've been mostly happy with it, except that it doesn't have hoisting (where you zoom in on only part of the outline), and it ...
more ...